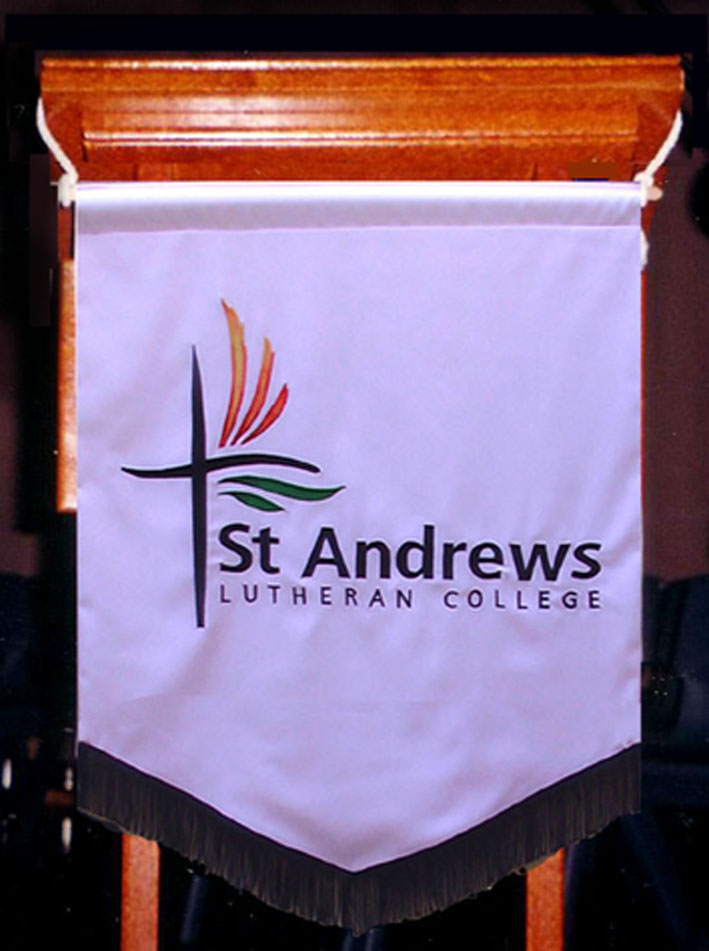 LECTERN BANNERS – An easy way to advertise your school or club
BANNER BIZ produces appliquéd banners and wall-hangings for promotional and ceremonial purposes.
Our banners are ideal for Lecterns, Marches, Sports functions and any other ceremonies in or out of your school.  When not in use, these banners can hang as functional artwork in your foyer or hall.
 Lectern banners can be embroidered or a mix of embroidery and appliqué.
Background fabric of banners is durable poly-viscose – similar to the fabric of boys' school shorts;
Appliqué fabrics for the design are shiny polyesters that stand out well in contrast to the matt background;
Lectern banners are made with rod pockets/casings at top only, but other attachments can be discussed;
Usually 60 cm w x 80 cm deep but can be made to suit your lectern;
They are fabric-protected before delivery;
Free Quotes are available on receipt of logo and specification –  email office@bannerbiz.com.au or fill out our Enquiry Form .
Delivery is included in the Quote price;
Full-sized samples are available on request so you can assess quality and fabrics.